LIVE EVENT PRODUCTION & WEBCASTING SERVICES
Wessex Live provide live event production and web streaming services for Conferences, Awards Shows, Seminars & Events.
Wessex Live provide complete live event production services across the UK operating from our base in Southampton, Hampshire. We specialise in providing Sound, Lighting, Stage, AV along with live streaming services for Conferences, Award Shows, Seminars & Events.
We strive to provide a high quality & reliable service to our customers, with over 10 years experience in Production on a multitude of events and performances you can be sure of a brilliant and successful event!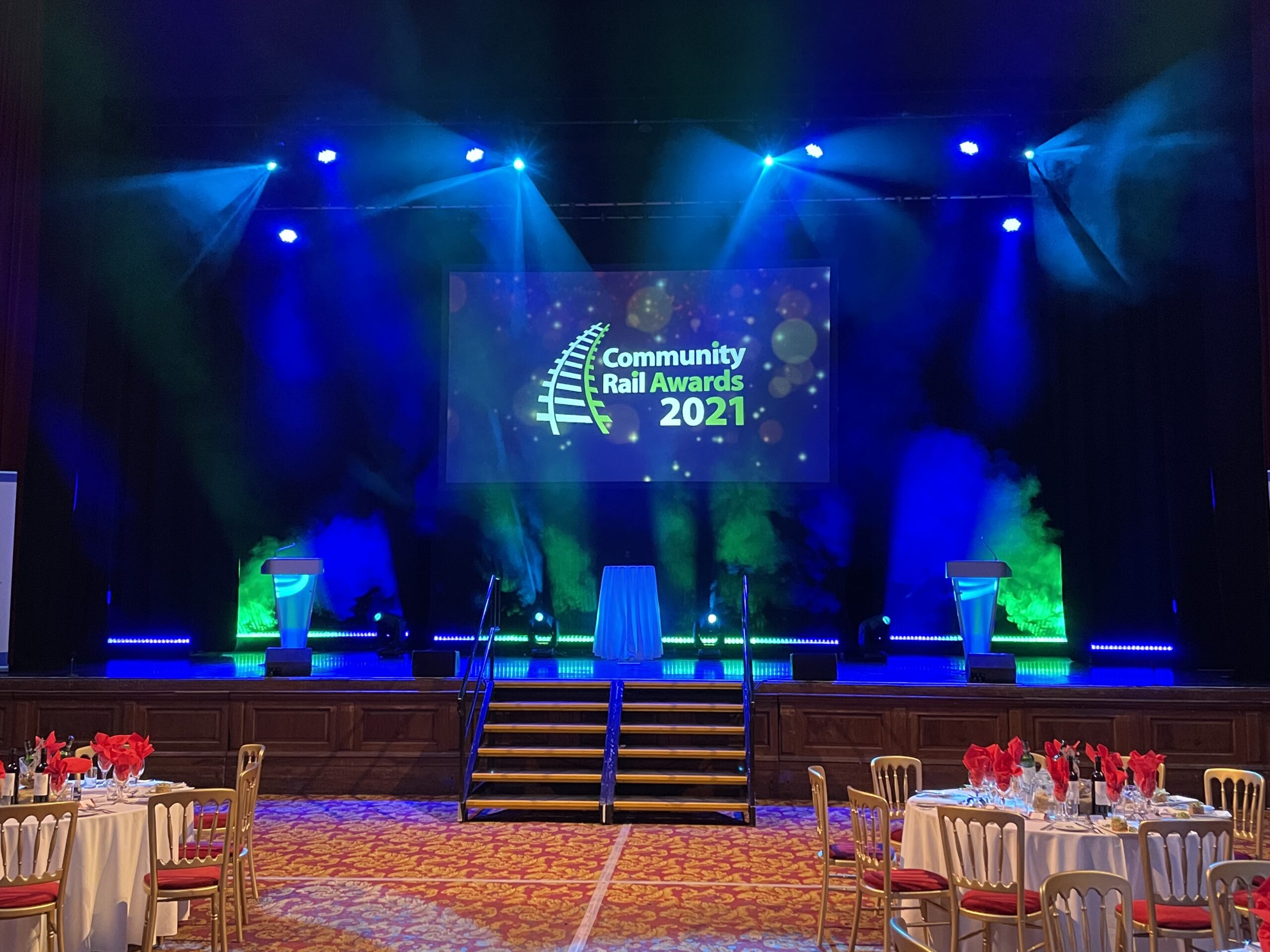 Community Rail Awards
Wessex Live Provided Audio, AV and 4 Camera Live Stream of the awards to delegates watching on Hop-In.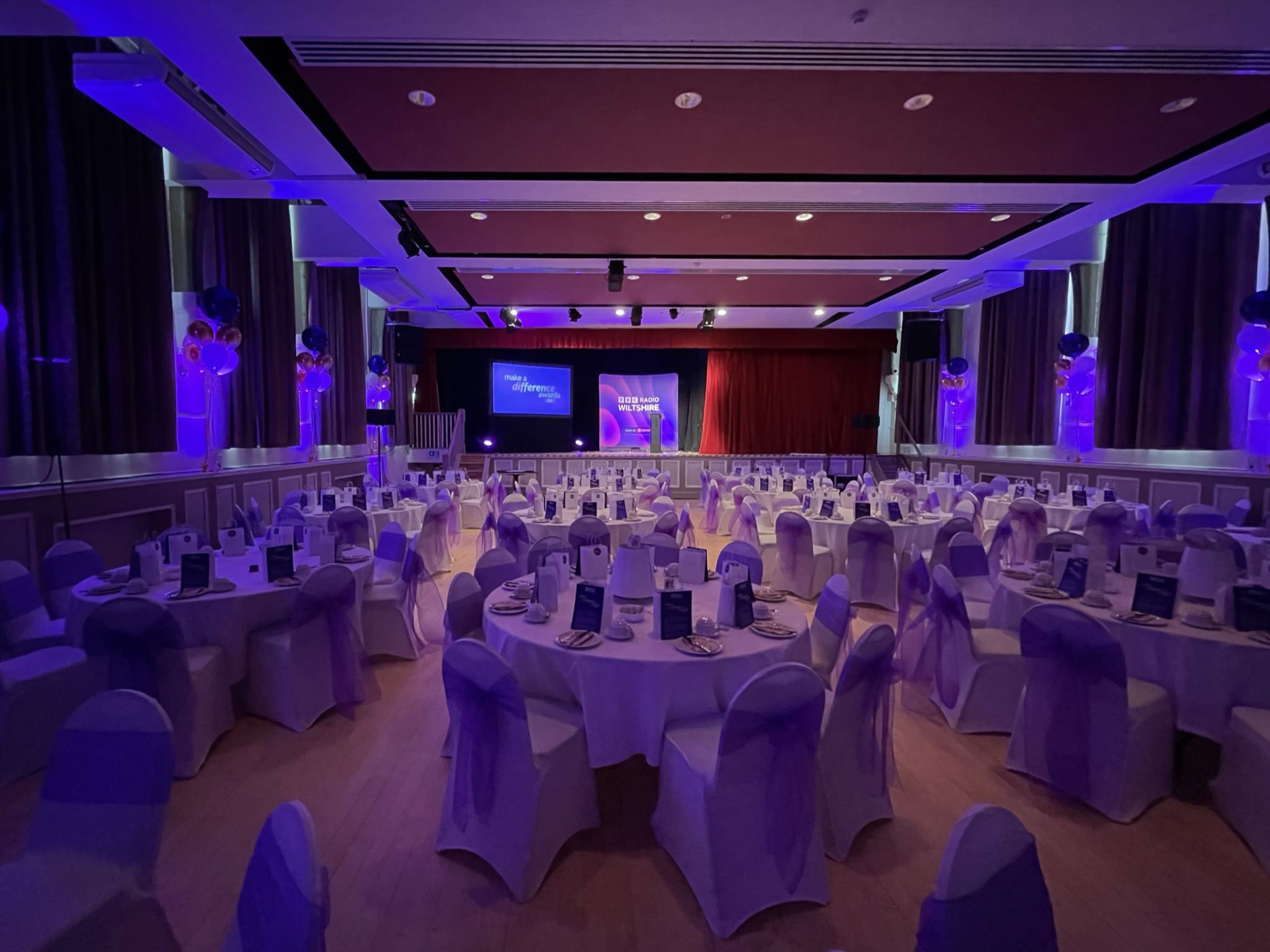 BBC Radio Wiltshire
Wessex Live provided full Audio, Lighting and Projection for the 200 attendees at the BBC Radio Wiltshire Make a Difference Awards in Devizes.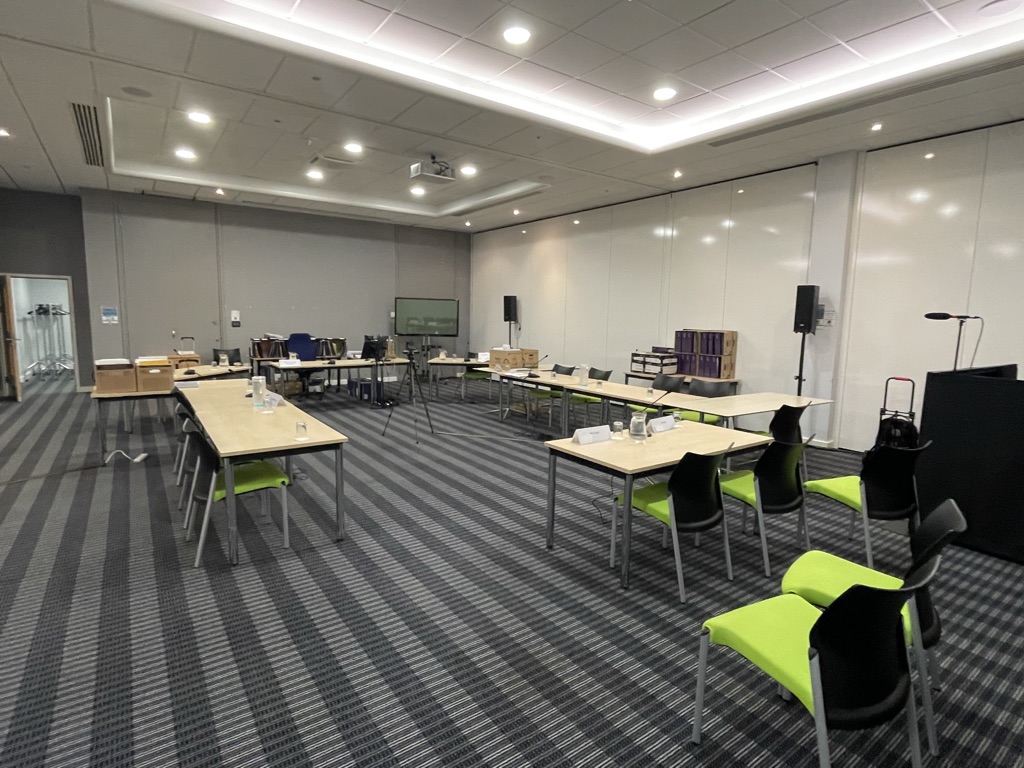 National Highways
Wessex Live provided a 2 Camera live stream solution for remote delegates to participate in the public inquiry via Microsoft Teams. WL also provided in room audio and screens.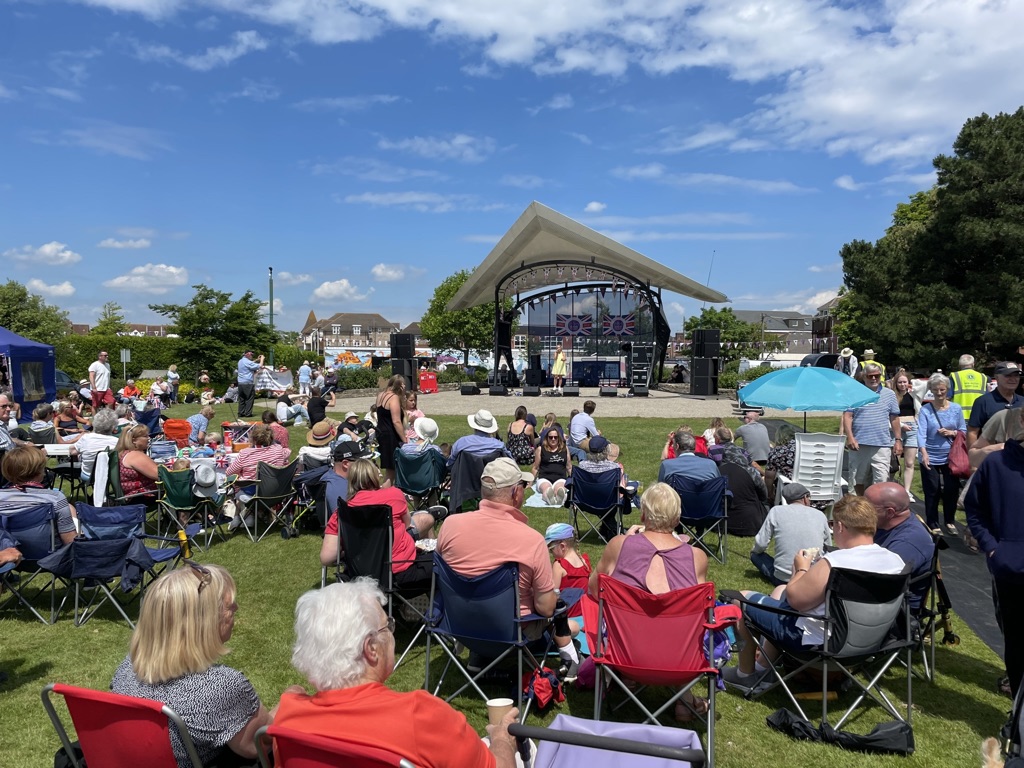 New Milton Lions
Wessex Live provided full audio solution for the Queens Jubilee in New Milton.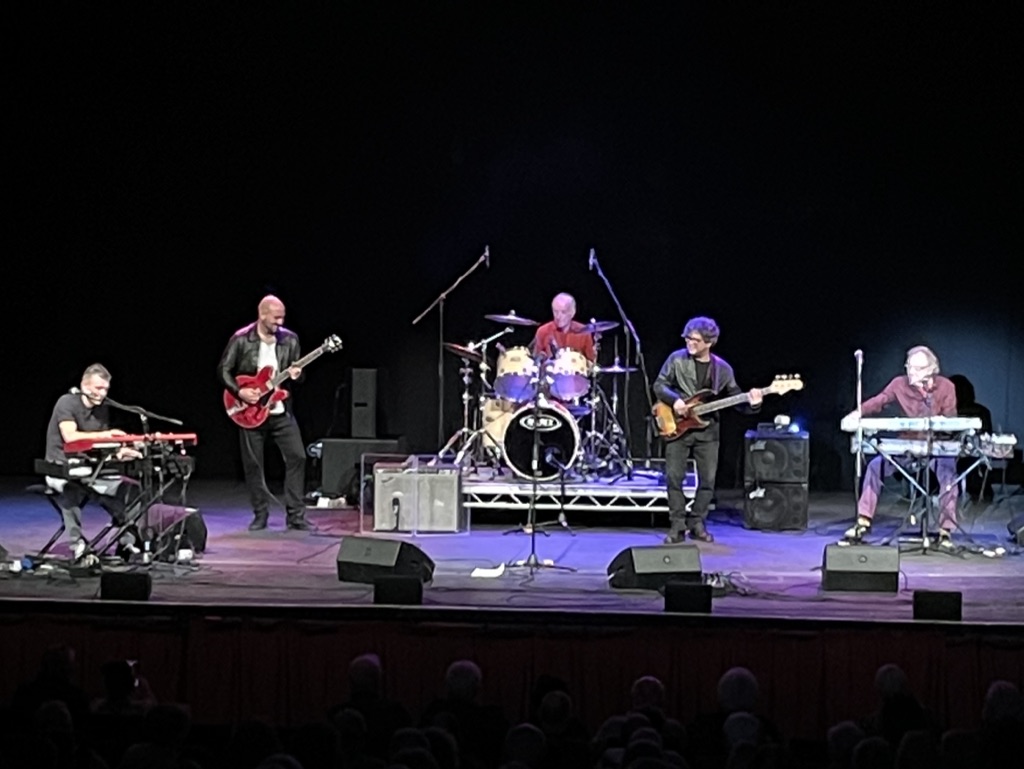 The Animals 2022 Tour
Wessex Live provided touring audio package for The Animals Tour in June 2022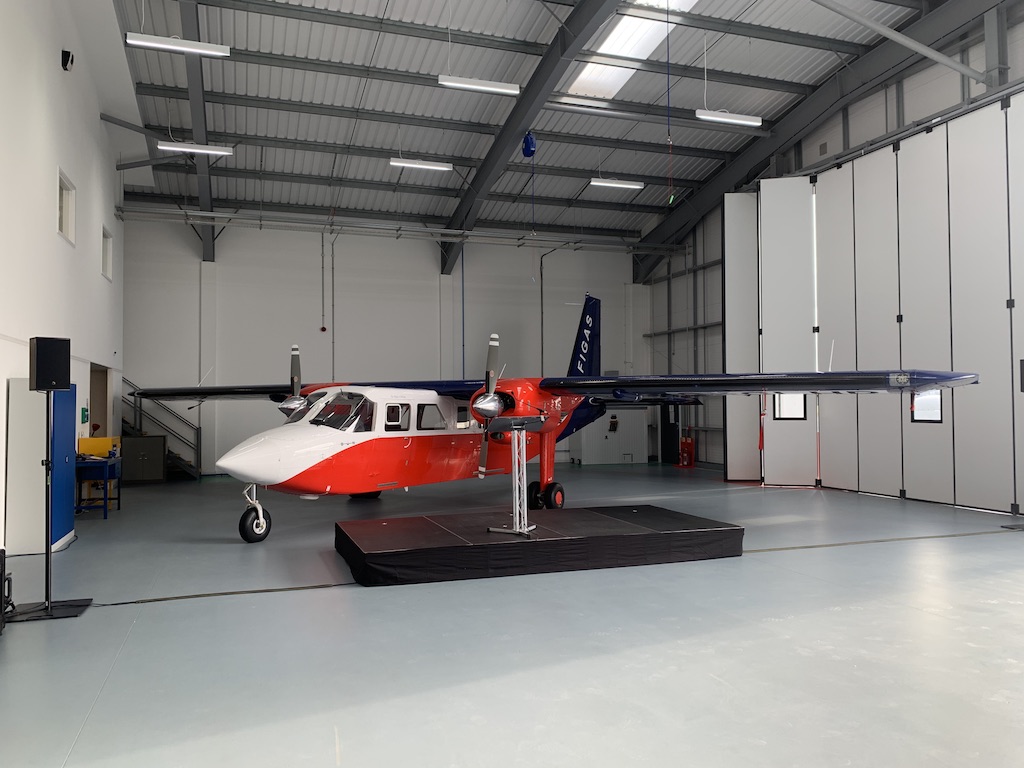 Britten Norman
Wessex Live provided a Stage and Audio for Britten Normans awards evening in Gosport.
Very sensitive and professional service, from start to finish!
Dear Alex
Thank you so much for recording and livestreaming the funeral service of my Dad on 11th April 2022. The experience from calling your office, booking your production and experiencing live-streaming, right through to billing made this funeral experience very memorable in a positive way. Many people from overseas have made contact to say how impressed they were. And I'm pleased that I was able to leisurely view the service again and reflect. Here are some other comments:
(1) Great to have the time difference automatically converted for overseas countries.
(2) Very sensitive and appropriate background music prior the Processional.
(3) Excellent camera zoom onto respective participants and the slide presentation.
(4) Very clear and good sound levels captured through the microphones.
(5) Clear and distinct images throughout.
(6) The atmosphere was captured.
(7) Great to be able to leave comments and receive a response from the family!
(8) No issues with video clarity or colours.
(9) Beautiful wide-angle view of the event.
(10) Very sensitive and professional service, from start to finish!
(11) I would definitely recommend Wessex Live TV to others seeking to livestream or record a special life event!
Wishing you well in the future!
Kind Regards
Yvonne
The recording and quality were excellent!
Dear Alex,
Thank you very much for live streaming my mothers funeral service around the world on Monday from Knook Church. We are so grateful and now others that missed it can see it in the next 3 months, amazing!
Along with the comments below the zoom, I have received the following:
"Thanks to Zoom, the recording and quality were excellent"
"The Zoom worked very well, the picture and sound were very clear"
"Zoom worked perfectly"
I felt duty bound to go and meet our family and friends afterwards but I hope you had a safe journey home.
Many thanks
Thank you so much
Dear Alex,
Thanks for all you did yesterday. My brother, sister-in-law and niece were all able to watch live, along with many other friends and family, and they really appreciated being able to do that.
It was so important to us that we would be able to stream the service, and you filmed it so well – thank you so much.
WHY LIVE STREAM YOUR EVENT?
Live streaming gives you the opportunity to broadcast an event in real time to your selected audience over the Internet. This can range from a simple broadcast to a major music or sporting event. Our video streaming services can be used for business broadcasts of presentations and conferences as well as educational and personal events such as weddings.
Using the latest video streaming technology we can live stream and record any event from almost any location. Video streaming is ideal for seminars, debates, weddings, festivals in fact pretty much any type of event. Our equipment is incredibly mobile and unobtrusive.
We make the streaming of your live event exciting and it's a great way of engaging with your audience. If your event requires interaction with the remote viewers they can use live chat to interact and ask questions to a host or a speaker. People can view your event using their smart phones, iPads, Desktop PC or Smart TV.
Complete Live Event Production across the UK
We webcast regularly to all the major platforms